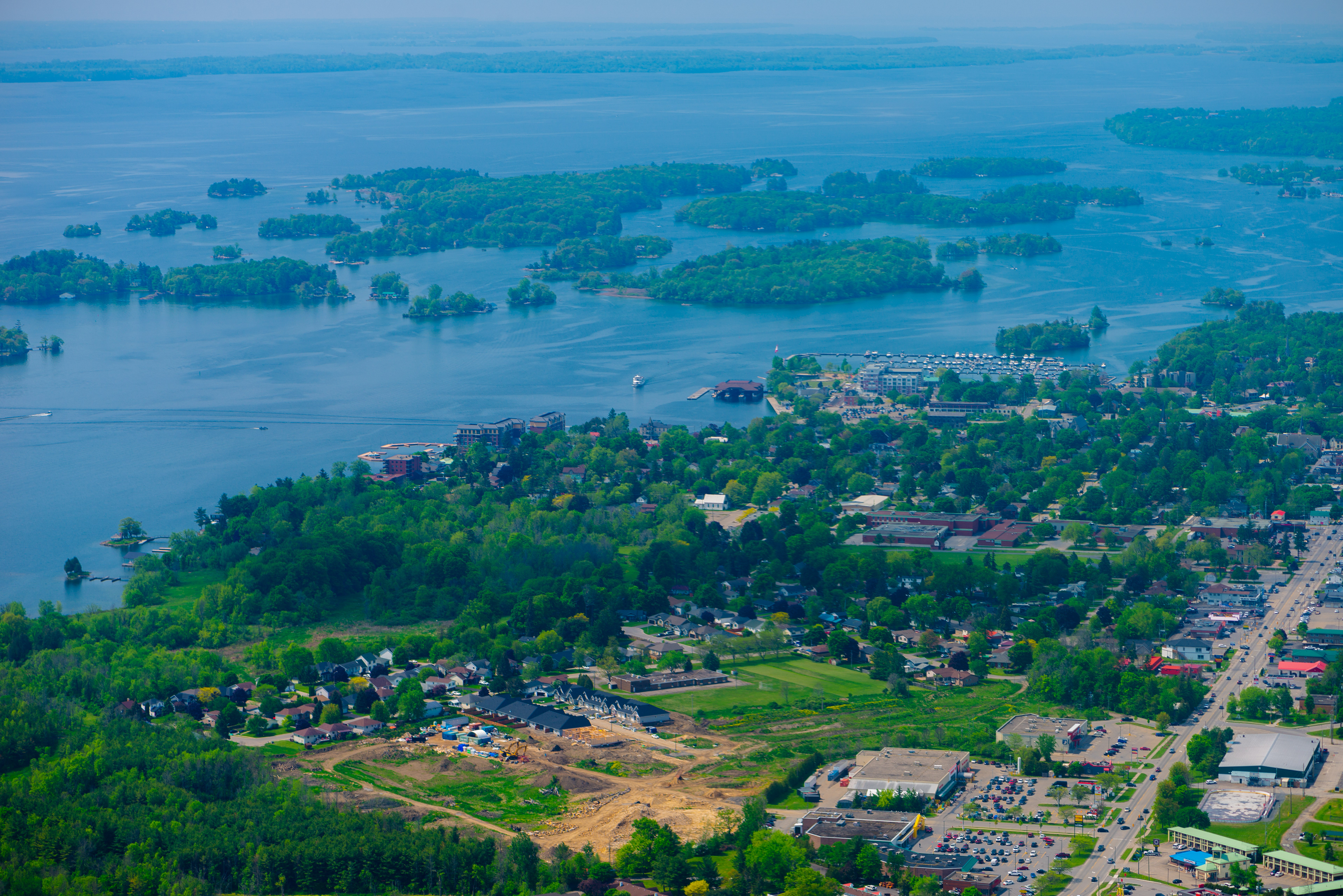 We were so excited to go on our first road trip in Canada. We chose Gananoque and Thousand Islands as they are relatively closer to Toronto. 
We loved every bit of our stay in the charming town. Our base was at the
Gananoque Inn & Spa
, a property right at the edge of the river with gorgeous views.
The first thing we did was to take the
City Cruises
(run by Hornblower Corp.) for an hour. The outer deck of the boat was completely filled, and the experience was not so great, but we enjoyed seeing the cottage country up close.
Next, we headed to Joel Stone Heritage Park. It was a quiet park at the end of the town with an old lighthouse and a small dock for the boats. We had the place to ourselves—it was serene!
The next day, we went to the Confederation Park for a morning walk. Home to many animals, the lush park was again quiet and peaceful.
I am saving the best for last. We took the
1000 Islands Helicopter Tours
! It was slightly expensive, but we
decided
to go for it. As someone wise once said:
Fill your life with experiences, not things; Have stories to tell, not stuff to show!
So, spending money on experiences doesn't count as reckless behaviour!